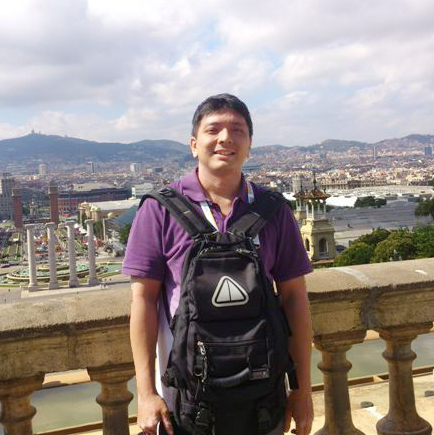 Wen-Wei Chang
(Professor; Ph. D)
Phone
Tel(Office):886-4-2473-0022 ext 12305
Tel(Lab):886-4-2473-0022 ext 11701
E-mail
Interests in Research
Cancer stem cells (CSCs) are a particular sub-population of cells within cancers/tumors. CSCs have been demonstrated to be associated with tumor initiation, chemoresistance, radioresistance and metastasis of cancers. To target CSCs is an emerging research area in cancer research and cancer therapy. Our interests are focus on the signal transduction of maintenance pathways, such as epithelial-mesenchymal transition, Wnt/beta-catenin or c-Myc, in CSCs of breast cancer, endometrial cancer, lung cancer, oral squamous carcinoma. We are recently working on the involvement of TRIB3 (Tribbles homolog 3) or immune checkpoint molecules in the maintenance CSCs. We also interest in searching the CSC-targeting natural compounds, such as plant phytochemicals, Chinese herb extracts or probiotics extracts, and study their molecular mechanisms.

Publications (at most 7 publications in recent 5 years)
Lee YC, Wang WL, Chang WC, Huang YH, Hong GC, Wang HL, Chou YH, Tseng HC, Lee HT, Li ST, Chen HL, Wu CC, Yang HF, Wang BY, Chang WW. Tribbles Homolog 3 Involved in Radiation Response of Triple Negative Breast Cancer Cells by

Regulating Notch1 Activation. Cancers (Basel). 2019. 11(2). pii: E127.

Hsieh MC, Tsai WH, Jheng YP, Su SL, Wang SY, Lin CC, Chen YH, Chang WW. The beneficial effects of Lactobacillus reuteri ADR-1 or ADR-3 consumption on type 2 diabetes mellitus: a randomized, double-blinded, placebo-controlled trial. Sci

Rep. 2018. 8(1):16791.

Chen SM, Wang BY, Lee CH, Lee HT, Li JJ, Hong GC, Hung YC, Chien PJ, Chang CY,Hsu LS, Chang WW. Hinokitiol up-regulates miR-494-3p to suppress BMI1 expression and inhibits self-renewal of breast cancer stem/progenitor cells. Oncotarget.

2017. 8(44):76057-76068.

Lee YC*, Chang WW*, Chen YY, Tsai YH, Chou YH, Tseng HC, Chen HL, Wu CC,Chang-Chien J, Lee HT, Yang HF, Wang BY. Hsp90α Mediates BMI1 Expression in Breast Cancer Stem/Progenitor Cells through Facilitating Nuclear Translocation of

c-Myc and EZH2. Int J Mol Sci. 2017. 18(9). pii: E1986. * Contributed equally.

Wang BY, Liao ML, Hong GC, Chang WW*, Chu CC*. Near-Infrared-Triggered Photodynamic Therapy toward Breast Cancer Cells Using Dendrimer-Functionalized

Upconversion Nanoparticles. Nanomaterials (Basel). 2017. 7(9). pii: E269. * Corresponding authors.

Lu KT, Wang BY, Chi WY, Chang-Chien J, Yang JJ, Lee HT, Tzeng YM, Chang WW.

Ovatodiolide Inhibits Breast Cancer Stem/Progenitor Cells through SMURF2-Mediated Downregulation of Hsp27. Toxins (Basel). 2016. 8(5). pii: E127.

Lee YC, Yu CC, Lan C, Lee CH, Lee HT, Kuo YL, Wang PH, Chang WW. Plasminogen activator inhibitor-1 as regulator of tumor-initiating cell properties in head

and neck cancers. Head Neck. 2016. 38 Suppl 1:E895-904.