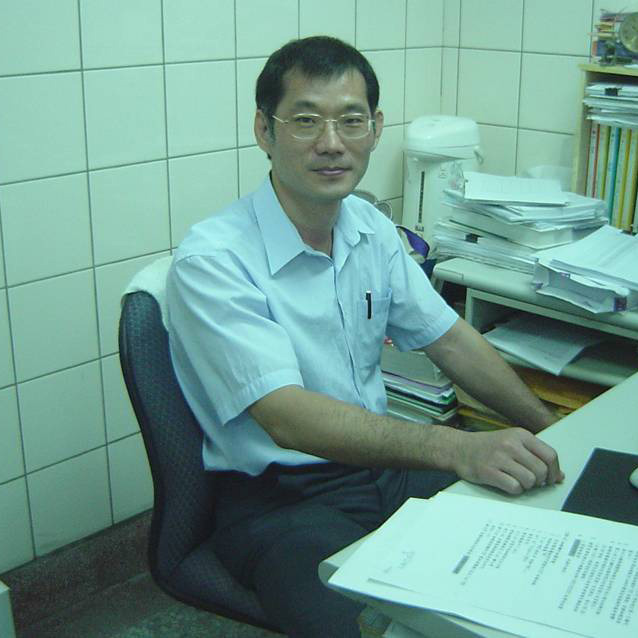 Interests in Research
My research interests are focused upon two main areas: (1) to understand the molecular mechanism(s) of arsenite-, cigarette smoke extract- or methylglyoxal- induced DNA damages (oxidized DNA bases and DNA-protein crosslinks) and carbonylated proteins in mammalian cells and (2) to screen the Chinese herbal medicine with potential of anti-diabetes activity in an in vitro protein glycation system in order to confirm their possible molecular mechanism(s) that contribute to their antidiabetic actions.
Publications (at most 7 publications in recent 5 years)
Lee JS, Wang TS, Lin MC, Lin WW, Yang JJ. Inhibition of curcumin on ZAKα activity resultant in apoptosis and anchorage-independent growth in cancer cells. Chin J Physiol. 2017; 60(5):267-274.
Wu YL, Chang JC, Lin WY, Li CC, Hsieh M, Chen HW, Wang TS, Liu CS, Liu KL. Treatment with Caffeic Acid and Resveratrol Alleviates Oxidative Stress Induced Neurotoxicity in Cell and Drosophila Models of Spinocerebellar Ataxia Type3. Sci Rep. 2017; 7(1):11641.

doi: 10.1038/s41598-017-11839-0

.
Hu CW, Chang YJ, Hsu YW, Chen JL, Wang TS, Chao MR. Comprehensive analysis of the formation and stability of peroxynitrite-derived 8-nitroguanine by LC-MS/MS: Strategy for the quantitative analysis of cellular 8-nitroguanine. Free Radic Biol Med. 2016; 101:348-355.
Lin BH, Tsai MH, Lii CK, Wang TS*. IP3 and calcium signaling involved in the reorganization of the actin cytoskeleton and cell rounding induced by cigarette smoke extract in human endothelial cells. Environ Toxicol. 2016; 31(11):1293-1306.
Chen HW, Huang CS, Li CC, Lin AH, Huang YJ, Wang TS, Yao HT, Lii CK. Bioavailability of andrographolide and protection against carbon tetrachloride-induced oxidative damage in rats. Toxicol Appl Pharmacol. 2014; 280(1):1-9.
Tu CY, Chen YF, Lii CK, Wang TS*. Methylglyoxal induces DNA crosslinks in ECV304 cells via a reactive oxygen species-independent protein carbonylation pathway. Toxicol In Vitro. 2013;27(4):1211-9.
Lii CK, Lin AH, Lee SL, Chen HW, Wang TS*. Oxidative modifications of proteins by sodium arsenite in human umbilical vein endothelial cells. Environ Toxicol. 2011; 26(5):459-71.